PROUD TO BE ONE OF THE LARGEST PURCHASERS OF WHOLESALE RADON SUPPLIES IN THE USA  

Why Choose Radon Safety LLC?
*** Over 200 Great Reviews Online – Check Them Out!
*** Over 10 Years in Our Actual Nice Office
*** 8 Year BBB Gold Star Winner
*** Founded by 12 Year Re/Max Veteran Agent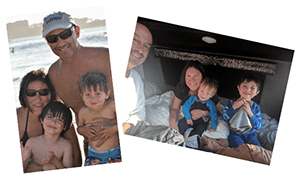 Thank You From The Lloyd Family!
Radon Testing in the Denver Area
Radon Safety LLC Offers Free Post Mitigation Testing by Airchek
The Most Widely Used Independent Lab Radon Testing Method in the World.
What Do Home Radon Tests Measure?
Radon tests measure the quantity of radiation in a specified volume of air in the units of "picocuries per liter."  This is abbreviated as "pCi/L"
How Do You Interpret Radon Test Results?
EPA Recommends 4.0 pCi/L as "action level." Above this level, the EPA suggests you take corrective measures to reduce exposure to Radon. There is a lot more information on this on our "How Risky is Radon Page"

How Long Do Radon Tests Take?
The shortest period that can be tested is 48 hours. This is true of all testing methods. If you're using a Passive Radon Test then it would need to be sent to the lab and at least one day for analysis..so about 4 days if you overnight the kit to the lab. If you hire a professional with a Continuous Monitor then it would be 48 hours and they can usually provide results when they end the test and pick up the device.
Radon Testing Cost
Passive Testing Devices typically cost  $15 to $100
Active Testing Devices set by Impartial Home Inspector typically cost $100 to $250.
To Learn About Radon Mitigation Costs Click Here
Who Should Perform the Radon Inspection or Test?
The Testing Device Should be Handled by You or A Neutral Third Party… Not by the Mitigation Company

We believe that you should either set and mail a test kit yourself or have a home inspector who is NOT affiliated or paid by a radon mitigation company perform the test.
Why We Feel this Way:
There have been proven instances in Colorado of tests being manipulated by Radon Contractors The stories are outrageous. The details are basically too incendiary to publish here but the Colorado Dept of Health knows about all kinds of these situations. That's why they say: "When it comes to Radon in Colorado…it's 'let the buyer beware."
Though we could probably make a lot of money by performing radon tests [& getting the subsequent mitigation work]…we at Radon Safety LLC strongly believe that it's a conflict of interest for us to perform radon testing, so we do not actually ever handle any testing devices. [All our post mitigation testing is included in the price and done through Airchek.]
Or Handled by a Radon Testing Home Inspector Or Handled by a Radon Testing Home Inspector

If the customer wants a test done with a Continuous Radon Monitor device we STRONGLY recommend using a Home Inspector who is not affiliated with a Radon Mitigation Company and who does not receive a commission for steering jobs to a particular radon mitigation contractor. [See below for suggestions]
Types of Radon Gas Tests
This can get confusing quickly…but here is the gist of what you need to know.
Passive Testing Devices
These do not require electricity to function. They can be set by anyone and then mailed to a laboratory. They use methods like charcoal cylinders, alpha track devices, and scintillation measurements. Short term tests are placed out for at least 48 hours and then sent to a lab for analysis. These tests — when done by a top laboratory — are very accurate and they're an approved testing method by the US EPA and the Colorado Department of Health. Most radon mitigation companies include these tests as post mitigation levels verification.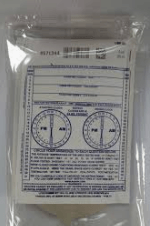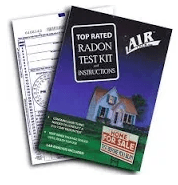 Popular Brands Include:
Airchek
Accustar
Lowe's and Home Depot Radon Tests: First Alert, Kidde, Pro Lab Radon Kit
 ***Please note that not all of these kits include analysis. There are some that have a separate fee to get your test results [This is not the case with Airchek tests we provide.]
Active Radon Devices
These are powered Continuous Radon Monitors that are often the size of a shoebox. They're set out by a technician who typically visits the home twice; once to place the device and a second time 48 hours later to retrieve the machine and read the results. They take hourly measurements and then produce an average radon level for the test period. The cost is usually $100 to $250 and are rarely included in any mitigation cost.
*** One small downside to these devices is that NRPP / AARST Calibration Policy [http://aarst-nrpp.com/wp/calibration/] requires annual calibration and sending the units off to a lab is a real hassle…not every unit out there and in service is properly calibrated and therefore not necessarily accurate.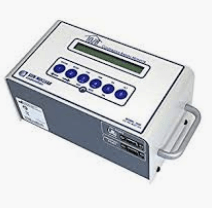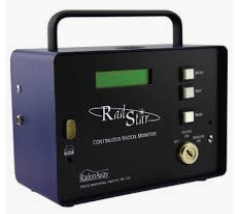 Independent Radon Inspectors / Home Inspectors
Offering Impartial 3rd Party Radon Testing
South Metro Area: Castle Rock, Parker, Centennial, Highlands Ranch, Lone Tree, Elizabeth
Dave Unroe — WIN Home Inspection — 48 Hour Continuous Monitor Testing — 303-660-6911
North Metro Area: Westminster, Broomfield, Thornton, Northglenn, Brighton, Commerce City, Erie, Frederick
David Hays – All Points Property Inspections – 5 Sun Nclr 1028 Continuous Monitor Devices – 720-217-7821 [Be sure to say you got the info from Radon Safety LLC]
Central Metro Area: Denver, Englewood, Littleton
Posting soon….Call Our Office for Suggestions
East Metro Area: Aurora, Green Valley Ranch
Posting soon….Call Our Office for Suggestions
West Metro Area: Arvada, Golden, Lakewood, Wheat Ridge
Posting soon….Call Our Office for Suggestions
Boulder County & Nearby: Boulder, Longmont, Superior, Lafayette, Louisville
Posting soon….Call Our Office for Suggestions
Northern Front Range: Fort Collins, Loveland, Greeley, Berthoud
Posting soon….Call Our Office for Suggestions
 ***Do you know a home inspector who should be on this list? Let us know!
About Airchek Test Kits
Air Chek, Inc. has sold over 4,000,000 radon test kits since 1985. Easy to use and highly accurate, the Air Chek Radon Test Kit is the gold standard for home and pro radon testing. Air Chek provides homeowners and radon companies with same-day analysis, online offering of test results, and precision data from its accredited laboratory facilities located in Western North Carolina.
Instructions for Airchek Test Kits
Watch this video below for step by step instructions. ***Please note: this video talks about 3-7 day kits, the tests that we provide can be left out for as little as 48 hours / 2 days***
To Order an Airchek Test Kit
A No-Risk, No Hassle, Free Way to Learn More
We offer a quick, easy 20 minute estimates to provide you with pricing and other valuable information. Just call our main office line at 303-462-5000 and say, "I saw you on the web and I'd like to get a proposal for a Radon Mitigation System" and we can set up a time that works for you. You'll never get any sales-pitch whatsoever. We love to do these no-charge consultations, even if you're not ready to move forward right now. Our goal is to make it as easy and painless as possible to look into this with no-strings attached. (We're also happy to do phone consultations to give you the basics and answer any questions you have.)