PROUD TO BE ONE OF THE LEADING RADON MITIGATION COMPANIES IN THE USA 

Why Choose Radon Safety LLC?
*** Over 200 Great Reviews Online – Check Them Out!
*** Over 10 Years in Our Actual Nice Office
*** 8 Year BBB Gold Star Winner
*** Founded by 12 Year Re/Max Veteran Agent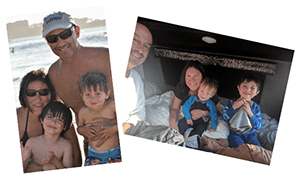 Thank You From The Lloyd Family!
Radon Mitigation Is Sometimes Very Very Hard
#1 Thing To Know… Learned From Over 10 Years In This Business
– We can do everything right the first time and still end up making return trips to the home [at our own cost.] We're playing the odds and probabilities. There are houses we've been to many times. It's the same for all Radon companies…it's the nature of this business.
– By guaranteeing levels…we lose money on some of our jobs. That makes this business difficult.
– Every single day people call our office and say "Our house won't pass the test and the original Radon Company won't return our calls." [Ask the Colorado Dept of Health if you don't believe that happens all the time.]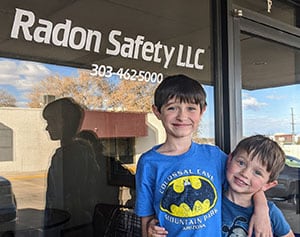 The Two Most Important Questions To Ask When Shopping For A Radon Mitigation System:
"If it fails the Radon test and you have to come back to do more work, do I have to pay?"
And you need to ask this specifically, because some companies will give you a level guarantee and a price. It looks like the level is guaranteed AT THAT PRICE, but that's the catch. The level is guaranteed, but not the price. At Radon Safety, of course, we guarantee the level AND the price. No scams, schemes, or catches…ever.
"Are there add-ons, upgrades, or optional items I can buy for my Radon Mitigation System?"
First…why aren't they offering quality to begin with? But, perhaps more importantly, you're setting yourself up for the Old Bait and Switch – they get out there with a low price offer and then an installer/salesman, who NEEDS the commission to make a decent living, goes to work on you. Needless to say, this can make for some uncomfortable moments in your living room. At Radon Safety, everything is included. Need a bigger fan? Some charge $195 – we'll include it for FREE. Do you need an additional suction point? Some charge $149, we include it for FREE. Want it through your garage? (where applicable) Some charge $195, we include it for FREE. Our installers are installers only…no sales, no commissions, no games and no gimmicks.
Some Recent Post Radon Remediation Test Results
| Address | Old Levels | New Levels | Type of System |
| --- | --- | --- | --- |
| West 101st Place in Westminster, CO | 8.0 pCi/L | 2.0 pCi/L | Sub Slab Depressurization System |
| South Clarkson Street in Denver, CO | 5.0 pCi/L | 2.3 pCi/L | Sub Slab Depressurization System |
| East 28th Avenue in Denver, CO | 10.0 pCi/L | 0.3 pCi/L | Sump Pit/ Perimeter Drain Depressurization System |
| Lantana Drive in Broomfield, CO | 18.0 pCi/L | 0.5 pCi/L | Sump Pit/ Perimeter Drain Depressurization System |
| Galena Street in Denver, CO | 11.5 pCi/L | 0.9 pCi/L | Sump Pit/ Perimeter Drain Depressurization System |
| High Street in Boulder, CO | 6.5 pCi/L | 2.5 pCi/L | Sub Slab Depressurization System |
| Saratoga Circle in Ft, Collins, CO | 5.6 pCi/L | 1.9 pCi/L | Sub Slab Depressurization System |
| South Magnolia Street in Denver, CO | 6.8 pCi/L | 0.3 pCi/L | Sub Membrane Depressurization System |
| East Maplewood Way in Centennial, CO | 9.3 pCi/L | 2.7 pCi/L | Twin Core-Sub Slab Depressurization System |
| West Briarwood Avenue in Littleton, CO | 12.0 pCi/L | 2.2 pCi/L | Sub Slab Depressurization System |
| South Race Street in Denver, CO | 6.0 pCi/L | 1.6 pCi/L | Sub Membrane/Sub Slab Depressurization System |
| South Franklin Street in Denver, CO | 6.6 pCi/L | 0.8 pCi/L | Sub Membrane/Sub Slab Depressurization System |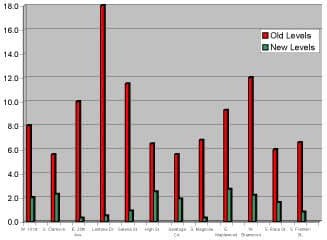 Unique Premium System Benefits You'll Only Find at Radon Safety LLC
[See Your Proposal for Specific Details]
Lowest Level Guarantees! Often 2.9 pCi/L Depending On Your Foundation
This is more than 25% better than other's guarantees. When you install better systems, you can offer better guarantees. See our System Differences page for more info on how we do this. [See your proposal for details.]
Custom System at No Additional Charge!
"Whisper-Quiet" Systems, Garage/Attic Hide-a-Sytems, and Locations of YOUR Choosing for FREE
Longest Transferable System and Fan Warranties
Often 30 Years compared to other's 15 Years and 7 Years compared to other's 5 Year Fan Warranties.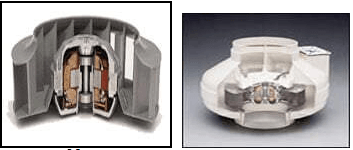 Exclusive "Save Your Deal"" Certification
With our "Save Your Deal" Certification, we'll do WHATEVER IT TAKES to get the job done and keep you AND THE BUYER SATISFIED. Be careful not to confuse this with other's guarantees that say they will get the Radon below 3.9 for one re-test.
Fast / Safe Radon Reduction System Installs (WHO will be in your home?)
Most Systems are built with cheap labor and cheap labor means very sketchy characters. Before you hire a company, make sure you know who is going to be in your home. FAST SERVICE! (One Day Installs) We know that having people working in your home can be inconvenient. Our Team approach gets your install started about 9am and gets it completed by late afternoon of that same day.
All inclusive Pricing! No Add-Ons, Optional Upgrades, Price Changes Or Hidden Repair Fees
The Price on your proposal is the price you pay to get your problem SOLVED
Best Pricing and Price Matching
We focus relentlessly on value. We are just about the only Radon Mitigation company around with our own warehouse and we use it to get Bulk Pricing Discounts and pass the savings along to you. We also have Volume Business Model, so we don't need to make half of a week's income on your job.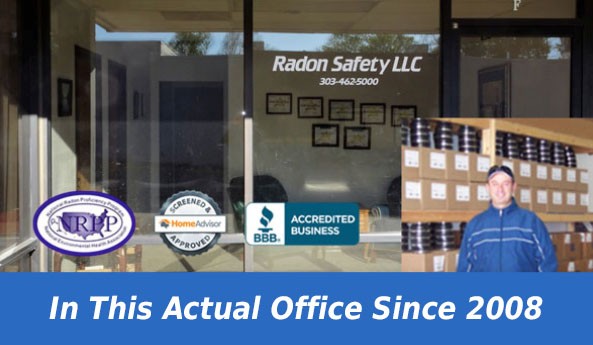 No Add-Ons, Upsells or Bait-and-Switches
IF YOU WANT
MANY CHARGE (Day install SURPRISE)
RADON SAFETY Price
Premium Upgrade Fan
(when needed)
$150
FREE
Additional Suction Point
(when necessary)
$150
FREE
Garage or Attic Hidden Fan & Exhaust
(when possible)
$199
FREE
Plexiglass - Clear Sump Lid
$99
FREE
Plumb across to the location that YOU Prefer
$99
FREE
Good Looking Downspout
Instead of Big Ugly Un-Natural Looking Plastic Pipe (on exterior)

Not Available or $100
FREE
Fan Exchange
(when necessary)
$200+
FREE
Premium Re-Test
(EPA & Co Dept of Health Approved Lab)

$99+
FREE
TOTALS
$847+ in EXTRA CHARGES
FREE
NRPP Certification #105187RMT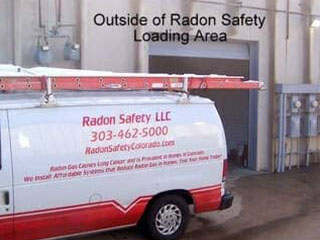 More Unique Radon Removal Benefits
| System Type | Our Premier System | Them |
| --- | --- | --- |
| Core | A) 6 Inch Core (more air flow) | 4 Inch Core |
| | B) Remove 20-50 gallons of soil (more air flow) | Remove 0-10 gallons of soil |
| | C) Strategic Code Location (near sub slab air flow movement corridors) | Plunk it into the corner |
| Sump / Drain | A) New Clear Lid (allows sump monitoring) | Use wood or existing flimsy lid) |
| | B) Gaskets for superior sealing of lid penetrations | Caulk around holes |
| | C) Better engineered system draws more Radon | May or may not run eficiently |
| Membrane | A) High density polyethylene two-ply cross laminated Radon specific membrane | Inexpensive plastic |
| | B) Extraordinary sealing with high performance flexible Permathane Sealant | Double sided tape or standard caulk |
| | C) Protect membrane by spreading suction lead with 10 feet performed corrugated air induction | Stick PVC under plastic (stress membrane) |
Five More Reasons to Choose Radon Safety LLC
1. No 800 Numbers Secretly Forwarded to Out-of-State Call Centers
2. We Are About the Only Local Radon Company that Operates from a Published Business Address
3. We Have Been Known to Come Back and Improve Systems That Already Met Our Guarantees (for free)
4. No New Contacts for You to Sign (with different terms than you're expecting) When We Arrive at Your Home
5. The Testimonials on Our Site Are from LOCAL Residents – Earned by the Same People Who'll Work on Your Home
I chose Radon Safety LLC on the recommendation of my son, who had an abatement system installed by them years ago and which has worked flawlessly since then. The installers on my job were extremely professional, flexible and knew their business. The admin staff is easy to work with as well. Highly rated!!!!

George Zonar


August 22, 2019

From my initial contact, Holly was there every step of the way. She provided me with the terms of their warranty prior to installation and payment for review. I felt that I was in wonderful hands and just had it installed today. From deciding I want to get radon mitigation to it actually being installed was less than two weeks. The installer was great. He called me so that I did not have to wait at my house and could drive over and let him in. I never realized how reasonably priced this has become. I highly rate radon safety LLC.

Kari Mundschau


June 28, 2019

Radon Safety has been a pleasure to work with. Holly was very responsive and quick to explain the process, schedule our appointment, and send us our paperwork. The technician Alejandro was extremely professional and knowledgeable, and walked me through different options for our installation. Work was done with great care and respect for our home and job was completed on schedule. They have made dealing with radon mitigation as painless as could be for us.

Ana Carrera


August 26, 2019

I had three companies do mitigation estimates on my 1956 house. The first one said my house had too many construction oddities for mitigation to successfully be done. (Doing more research on them later, I determined they take only easy jobs and also cut corners in the quality of their materials.) The second one said they could do it successfully, even if they couldn't access one of the crawl spaces, which is about two feet wide and almost 40 feet long. Their fan warranty is five years. For the same price as that of the above company, Radon Safety's solution was more carefully thought out, and their fan warranty is seven years. Despite twists and turns and surprises along the way due to the quirky layout of my house, Alejandro and his assistant Eduardo took it all in stride and persevered (including accessing that two-foot wide crawl space), taking 11 hours to do it right. It was apparent that for Alejandro it wasn't just a job but a problem to successfully solve. The radon levels before mitigation were averaging 6.50 in most areas of the house. In just a day they were down to 0.35. I highly recommend Radon Safety LLC.

Greg Steuck


June 6, 2019
Removal and Radon Mitigation Techniques
Radon is reduced via the installation and operation of a Mitigation System. The first part of a system is a "Collection Zone" and is installed in the lowest level in your home where the Radon enters. We create suction on either: (1) an existing sump pit, (2) a 6 inch hole that we core in your concrete slab, or (3) the soil under a vapor barrier that we place and seal in your crawlspace – or some combination of the three – depending on your home.

The second part of the system is the fan or radon pump.  This runs all the time as part of our strategy of Active Soil Depressurization.  The fan is typically located on the outside of an exterior wall of your home or, occasionally, in the garage. The fan is connected to the Collection Zone via a 4 inch white PVC pipe. 
The final section of the Radon Mitigation System is the exhaust pipe. This vents the radon from the fan to the roof line as dictated by EPA requirements. We have found that when PVC is exposed to the sun and elements, it often stains and yellows. Therefore, at our company, we often use 4 inch by 3 inch white aluminium downspout to make the radon abatement exhaust system as visually appealing as possible. More information on this can be found on our Systems Page..
Radon Testing
Radon Testing is critical to making decisions about Radon Mitigation.  A radon gas test measures radon levels but it is basically a measure of radiation.  There are many ways to perform radon tests.  In the interest of impartiality, our company outsources all testing to neutral third parties as suggested in the EPA's Home Buyers and Sellers guide.
We offer our customers free radon testing kits that are manufactured and analyzed by Airchek the most popular testing method in the USA. Airchek is also a US EPA & Colorado Health Department endorsed testing method. Homeowners can also hire 3rd party testing companies to set a radon detector or a radon monitor. In terms of radon testing cost, radon home tests cost ranges from $0 to $50 and an onsite professional radon inspection [test] often costs between $100 and $200.  
We're also delighted to sell those fantastic DIY Airchek radon test kits to non-customers for only $10 each – including lab analysis – just give us a call!
Mitigation Supplies & Fans
The radon mitigation fan is a very important part of the system. This is sometimes referred to in the public as a radon pump as well though it's really a fan. Radon Mitigation Fans come suited to many different needs.  Some examples are: High Volume/Low Suction, High Volume/High Suction, and Low Volume/High Suction fans.
Choosing the right fan for the particular application is critical. Venting is another supply and the quality used varies widely between radon mitigation contractors. We only use Schedule 40 PVC for the vent pipe and the same pipe or large [4"x3"] high quality aluminium downspout material for the exterior exhaust system.
Crawl space systems perform better with the high density cross laminated white polyethylene vapor barrier that we at Radon Safety LLC use… as opposed to the cheaper plain plastic sheeting that many radon mitigation companies use.
Levels
As a result of uranium mining that began in the 1940s scientists became aware of the cancer dangers of breathing radon gas. The mining and health communities began testing and chose picocuries as the radiation measurement and liters as the volume parameter.  Radon gas levels measure the amount of radiation in a given amount of air.  In 1986 the US EPA set the "suggested action level" for radon in homes at 4.0 picocuries per liter, meaning that one should consider abatement when the level is 4 pCi/L and higher.
When people call our office they often want to know… how does their level compare to others in the area?  Sometimes they're looking for guidance on what action to take. Sometimes they're just curious.  The truth is… we see a little of everything. We work on a lot of homes with levels in the 4-7 range. Every day we'll get calls from people with levels in the 20s.  A few times per month we'll get calls from people with levels in the 50-100 range. We've even done radon remediation on homes in the mountains with much higher levels.
Determining what level is acceptable is a personal choice and we at Radon Safety don't employ scare tactics or give advice about what you should do. If you feel you have a problem, we will work for you to get it solved.  You can find links to the EPA's brochures on this topic elsewhere on this page.
Radon Mitigation Cost
People often ask us "Why did the system for my new home cost less [more?] than the system for my old home?"  The answer is that all homes are different.  Unfortunately radon mitigation systems aren't one size fits all.
Each radon reduction system is customized to each home.  Homes with crawl spaces or exposed dirt in any part of the foundation often require "soil sealing" by laying high density polyethylene sheeting over the area and then sealing it will polyurethane caulk. When this caulk "sets" it creates a long lasting rubber type material that provides a permanent airtight seal. This work is more labor intensive and requires additional materials and supplies and therefore all radon contractors charge more for it.
When we determine the cost for a particular home, we consider things like the age of the home, size of the "footprint" of the home, the drainage system for the home, and even the geographic location of the home. This doesn't mean that larger homes are necessarily more than smaller homes… or that older homes cost more than newer homes… but we need a complete picture of the project when calculating material, labor, and risk that we'll need to make many return trips to the home at our cost.
If you call the office at 303-462-5000 and answer about 5 minutes worth of questions, we can email you a custom 4 page proposal with guaranteed pricing within the hour.
Radon Gas Effects and Symptoms
When radon is inhaled into the lungs in large quantities or over a long period of time it can stick to lung tissues. As these particles continue to degrade over time, they release more radiation. It's these "radon decay products" that can damage the structure of cells and tissues in your lungs. This damage can lead to lung cancer. You can find links to the EPA's brochures with more info about this elsewhere on this page.
Other Remediation Techniques
While there are a variety of other methods that can assist with mitigating, we find that in our experience, here in Colorado, the methods described above – active soil depressurization – including a collection zone, a fan, and an exhaust are by far the most effective and comprehensive way to solve the problem.
Radon Safety LLC was founded by me – Rich Lloyd – in late 2008 (11+ years ago…wow!) I was about 38 years old and had been a Re/Max agent for about 12 years and had also been involved in some other home service businesses. [I grew up helping in my Dad's home service business and was even in some of his TV commercials.]
One thing I learned in dealing with Mitigation Contractors when I was a Realtor was radon mitigation is sometimes very tricky.  This can be especially true in Denver and Colorado. It's not always straight-forward… so you need a company that is committed to quality. I learned that selecting the right mitigator requires more effort and is perhaps more important than hiring most home service contractors.
In my experience, a lot of companies seemed more concerned about slapping in something that could be called a radon system and moving on than they were about high quality service and actually getting radon levels down.
Radon Safety LLC Was Born
With that in mind, I started Radon Safety LLC. I studied the top training materials and developed a relationship with one of the experts that was featured in many of the radon mitigation training videos. I created a sort of apprenticeship with that leader in the field and was able to draw on his expertise over many years – to solve all these crazy, hard-to-believe issues – that come up constantly.
At that time…there were no other contractors that did radon mitigation only that operated from actual office facilities. Most ran from people's houses or their pick-up trucks. But it seemed important to me that – if we were going to take this seriously – we'd need a relatively nice office and attached warehouse. In 2009 we leased our 1500 square foot Denver office – with a storage bay, 3 nice offices with doors, a lobby, and a copy room and we're still there today.
From that platform, we were able to build a company that is one of the largest purchasers of wholesale radon mitigation supplies in the USA. We won Gold Star Awards from the Metro Denver Better Business Bureau for 8 consecutive years [until they discontinued the Gold Star program.] And perhaps what we're most proud of…we began getting Google reviews earlier than most radon mitigation companies in the Denver area and they've come in gradually over the years. We now proudly say that we have far more reviews than any other radon mitigation only company in Colorado. And we're grateful every day for the support our Denver area customers give us.
Listed by the Colorado Department of Health
Extensive Ongoing training by CERTI
Closing Delayed or in Trouble Because of Radon System Problems?
We Can Save Your Transaction with Our Last Minute Emergency Service!
Call Now for Information 303-462-5000